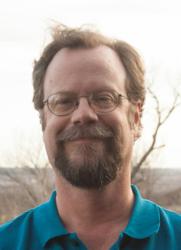 Manhattan, Kansas (PRWEB) January 03, 2013
ACEware Systems is excited to announce the hiring of Chris Harvey as their new Customer Experience Manager. Chris?s primary duties will include working with existing customers to make sure their needs are being exceeded and with new customers to make sure their software installation needs have been met.
Chris recently worked for Clayton State University Center for Continuing Education where he served the last thirteen years in various roles including Assistant Director, Program Manager, and Instructor. Chris has a background in technology including the use of ACEware software. He has worked as technical support and as a computer instructor for other institutions and was Director of Technology for a group of senior centers. Chris is also a Certified Program Planner (CPP) and a Certified Interpretive Guide (CIG).

When not helping adult educators with technology issues, Chris likes to hang out in his cabin in the mountains of northwest Georgia and run/walk half-marathons.
?Chris Harvey fills a critical role for ACEware systems? says Greg Marshall, Director of Business Development. ?Customer service is very important to us and having Chris constantly in touch with customers and helping with their needs fulfills an important goal?having the best customer service in the industry.?
ACEware systems, http://www.aceware.com, provides software to run the registration processes for non-credit programs at colleges and for workshop-based programs. Celebrating 25 years in business, ACEware Systems serves customers in almost every state and customers internationally. For more information, contact greg(at)aceware(dot)com.